CELEBRATING 50 YEARS OF MODULAR FUTURE AT THE HANNOVER MESSE 2020
from 20th to 24th of April
METALSISTEM announces its participation to the world's leading international platform for industrial technology! 2020 is a special year as it marks the company's fiftieth anniversary: METALSISTEM's 50th milestone will be the key topic of 2020 Hannover Messe Exhibition.
We will celebrate the history of METALSISTEM business through the past and into the present and future, a successful path carefully built on values that have led the company through the challenge of competitiveness: quality, excellence, service.
Altre News
progetti e attività METALSISTEM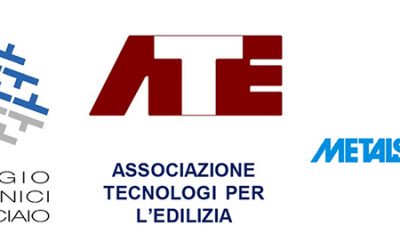 Theoretical seminar – "Use of experimentation in support of structural design – theory and applications"– National Engineering Register of Italy accredited course. Attendees are eligible for 6 ECTS credits.
read more