The opening of this new METALSISTEM fitted warehouse for the Rovereto based "A.L.Ma.C. O.D.V." association, has given renewed vigour to the "Aiuto Alimentare" project in support of needy families throughout the Vallagarina area.
The warehouse – located at the A.L.Ma.C. headquarters in response to the recent increase in calls for help – was furnished thanks to a METALSISTEM donation of shelving for the storage of additional foodstuffs.
Other News
METALSISTEM projects & activities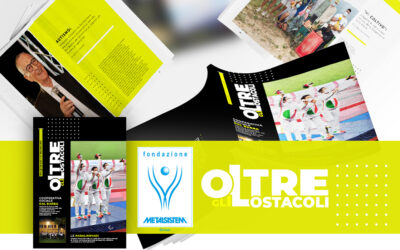 The METALSISTEM Foundation Onlus proudly announces the establishment of the "Oltre gli ostacoli" ("Beyond obstacles") magazine.
read more