The METALSISTEM ONLUS Foundation once again confirms the benefits of responding to the needs of the local community by uniting forces with "Food Aid" Service of the A.L.MA.C O.D.V Association. This is a consortium formed to distribute food parcels to families living in Rovereto that do not have access to daily meals.
This is a very important and heartfelt initiative which, due to the pandemic that swept through the area last year, placed additional pressure on the A.L.MA.C O.D.V Association which found themselves coping with an exponential increase in calls for help in numbers that overwhelmed the Associations capacities.
The METALSISTEM Foundation responded to their appeal by offering support in the form of a monthly allowance to cover expenses for the purchase of food parcels and in so doing helping 250 families in 2021.
Other News
METALSISTEM projects & activities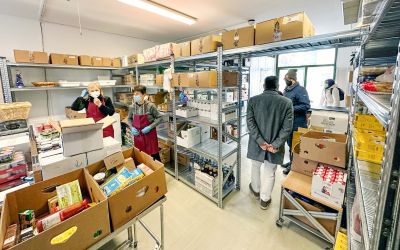 The opening of this new METALSISTEM furnished warehouse for the Rovereto based "A.L.Ma.C. O.D.V." association, has set up the "Aiuto Alimentare" project in support of needy families throughout the Vallagarina area.
read more