METALSISTEM publishes today some pictures of a unique Mobibasic reference installation. The Mobibasic mobile bases installation features four blocks of eight trollies each for a total of 32 double side mobile bases.
This installation stores ancient artefacts such as ceramic pots, amphoras, stones etc.
The Mobibasic mobile base system has a storage capacity of 1152 linear shelf metres, covering less than 140 m²!
Other News
METALSISTEM projects & activities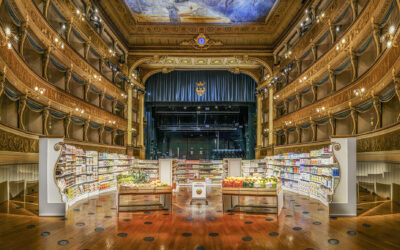 A Supermarket goes to the theatre. The artist, Anna Scalfi Eghenter, created this art installation placing SIDAC Euroscacco shelving centre stage at the Santa Chiara Theatre of Trento.
read more