For this year, the METALSISTEM Foundation has chosen to include a new challenge in its portfolio of activities.
Participation in sports and social activities share common human values, the same that can be seen in the "Sport Team Vallagarina" sports association. This organisation promotes activities for people of reduced mobility, mainly focusing on paracycling racing activities along with regattas on Lake Garda, swimming, table tennis, curling etc.
The METALSISTEM Foundation, amongst many other activities, has supported ASD Disabili Sport Team Vallagarina with donations to help it achieve its goals.
Today, the Foundation is proud to announce the tightening of this relationship with the full sponsorship of the "Sport Team Vallagarina", opening a new era for the paracycling team.
Other News
METALSISTEM projects & activities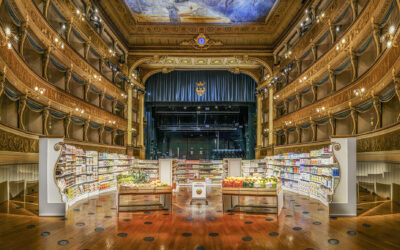 A Supermarket goes to the theatre. The artist, Anna Scalfi Eghenter, created this art installation placing SIDAC Euroscacco shelving centre stage at the Santa Chiara Theatre of Trento.
read more