METALSISTEM is happy to publish some pictures of a recent mezzanine system.
The installation features a Super 3 two-tier system coupled with a Super 6 mezzanine with some noteworthy details and accessories. This installation has been designed to stock drilling equipment; hence, the need to fit the mezzanines with doors to a pilferable area.
The installation maximises efficiency by creatively adopting standard METALSISTEM product and solutions, seamlessly melting the installation into the existing building.
The clients' small-part needs were catered to by the dedicated Super 3 two-tier in order to provide the final customer with a perfectly balanced outcome among small parts, bulk items and serviceable areas. The addition of doors and specific accessories gives the final touch to this state-of-the-art installation.
Other News
METALSISTEM projects & activities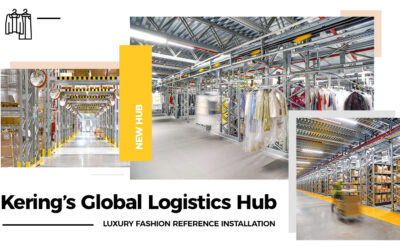 Kering has announced the completion of the first phase of its new global logistics, a location in which METALSISTEM has played a central role.
read more