METALSISTEM is happy to publish some pictures of a recent mezzanine system.
The installation features a Super 3 two-tier system coupled with a Super 6 mezzanine with some noteworthy details and accessories. This installation has been designed to stock drilling equipment; hence, the need to fit the mezzanines with doors to a pilferable area.
The installation maximises efficiency by creatively adopting standard METALSISTEM product and solutions, seamlessly melting the installation into the existing building.
The clients' small-part needs were catered to by the dedicated Super 3 two-tier in order to provide the final customer with a perfectly balanced outcome among small parts, bulk items and serviceable areas. The addition of doors and specific accessories gives the final touch to this state-of-the-art installation.
Other News
METALSISTEM projects & activities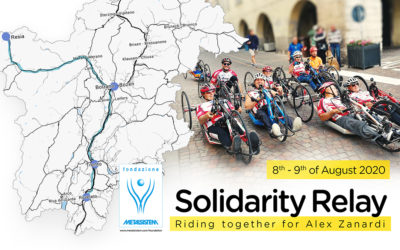 The METALSISTEM Foundation cooperates with the "A.S.D. Disabili Sport Team Vallagarina" sport association, which promotes activities for people of reduced mobility. To express deep sympathy for the world reknown Paralympic champion Alex Zanardi solidarity paracycling relay will take place on the 8th and 9th of August 2020.
read more