The Foundation's credo of supporting self-sustainable initiatives is perfectly suited to the latest METALSISTEM Foundation challenge: to give oxygen to the "Locanda dal Barba" traditional Trentino cuisine restaurant, run by a Cooperative aimed at employing the disabled.
The Foundation will assist the development of a series of new projects which will sustain and grow the Cooperative and its objectives into the future.
An initial economic support will enable the Cooperative to continue its daily activities and to expand the business model to include home deliveries of meals to those in need and to introduce a boutique pasta manufacturing facility which will make use of high quality and unique ingredients.
Other News
METALSISTEM projects & activities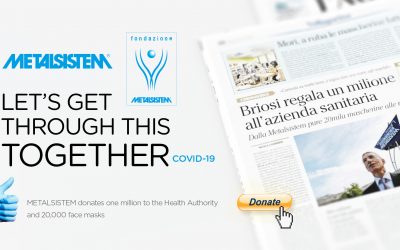 This is a moment to step up to the mark. One million euros donated to support the Health Care Service…
read more