Following this year's strong performance, METALSISTEM Switzerland is preparing to participate at the most important autumn exhibitions in the Canton of Ticino.
On the heals of the strong market reaction from this spring's Espo Ticino in Bellinzona, METALSISTEM Switzerland will attend a further three Espo Ticino events in Lugano.
The first appointment to mark on the calendar is the 56th edition of Artecasa which will be held from the 12th to the 18th of October 2018.METALSISTEM Switzerland will exhibit an array of brilliant shelving solutions (stand no. 207) with products tailored for home and office environments. METALSISTEM Switzerland chose to focus on a new concept of "ordered intelligence" which will be illustrated with the assistance of the professional designers of Armadiomania. Visitors will not only discover what Metalsistem products to use, but "how" to best manage home and office organization.
The second encounter will take place at the Lugano Design District to be held on the 12th to the 21st of October. An exciting event in the heart of the city welcoming the most important leaders in design, not only from Switzerland, but also from the international scene.
Last but not least, the closing appointment of this autumns' fair calendar will be the EdilEspo. This event will be held in the Lugano Exhibition Center from the 14th to the 17th of November 2018. This is a building sector exhibition dedicated to home design and technical solutions. Here METALSISTEM Switerland will display a wide array of storage solutions such as cantilevers and pallet racks as well as the Unishelf long bay shelving solution.
Other News
METALSISTEM projects & activities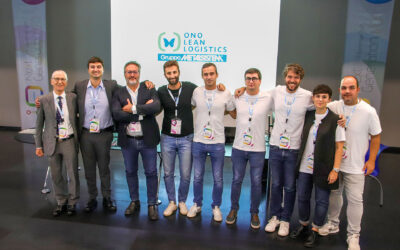 METALSISTEM Group AND ONO Lean Logistics join forces in a new strategy for the world of intralogistics. A strategic alliance to take on the challenge of automation in material handling sector.
read more