To express deep sympathy for the world reknown Paralympic champion Alex Zanardi – who is an unquestionable symbol of strength and dedication in sport as well as in life – a solidarity paracycling relay will take place on the 8th and 9th of August 2020.
The METALSISTEM Foundation will contribute to the organisation of this event.
The paracycling tour will start from the town of Resia (Bozen) and cross the cities of Bozen and Trento, finally reaching Rovereto.
The aim of this initiative is to share a message of hope to the community during this grieving period and enjoy the pleasure of being back together, united under the same slogan: never give up.
Help the Foundation in supporting the METALSISTEM Paracycling Team activities!
Thank you!
Other News
METALSISTEM projects & activities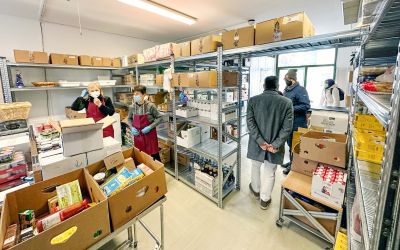 The opening of this new METALSISTEM furnished warehouse for the Rovereto based "A.L.Ma.C. O.D.V." association, has set up the "Aiuto Alimentare" project in support of needy families throughout the Vallagarina area.
read more