METALSISTEM is pleased to present some photos of a new reference installation achieved by our trade partner in Israel for a 3PL company. The drive-in area features METALSISTEM's heavy duty Unibuild pallet racking series for a total number of 63 lanes, with 8.5 meters high frames, 4 storage levels and 5 to 6 pallets in the depth. The pallet racking area has been equipped with Superbo frames in 8.5 meters height, in a double sided configuration with 4 frames in depth.
The project has been carried out in a high seismic area and has been designed as a drive-in installation together with traditional pallet racking.
Other News
METALSISTEM projects & activities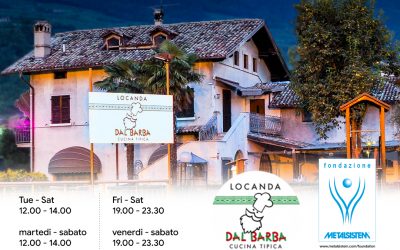 The Foundation's credo of supporting self-sustainable initiatives is perfectly suited to the latest METALSISTEM Foundation challenge: to give oxygen to the "Locanda dal Barba" traditional Trentino cuisine restaurant.
read more